DATES
July 16-August 2, 2021
TUITION
TUITION
Partner School: $4940*
Non-Partner School: $5140*
We partner with Give and Surf to support educational programs and enrichment activities for elementary school students.
Course Elements
The course elements are based on a rating from 1 to 5, 1 being the least rigorous, 5 being the most rigorous.
LEARNING SERVICE
SStS students will spend time creating and delivering lessons and enrichment activities at local community centers run by Give and Surf.
CURRICULUM
Prior to their travels, students complete a series of online activities (30 minutes each). While traveling, they also read engaging articles, participate in cultural experiences, and create presentations in small groups.
TREKKING
Because a majority of the course occurs on an island with no cars, the students will primarily walk or take boats to local sites. The group will also have the opportunity to explore various sites on the island on a couple of long day hikes.
LIVING CONDITIONS
While at the project site, students will live in simple dorm rooms at the Hotel Caribbean View, a hostel that is in one of the communities served by Give and Surf. While in Panama City, they will also stay in a hostel.
ON THE MOVE
After arriving in Panama City, the group will take a short flight to the islands of Bocas del Toro. From there they will take a quick boat ride to the island of Bastimentos where they will be based. Finally, they will return by plane to Panama City on the final day of the course.
REMOTENESS
The group will spend a majority of their time on Bastimentos Island, a small island without cars, that is a 10-minute boat ride from the main town of Bocas del Toro.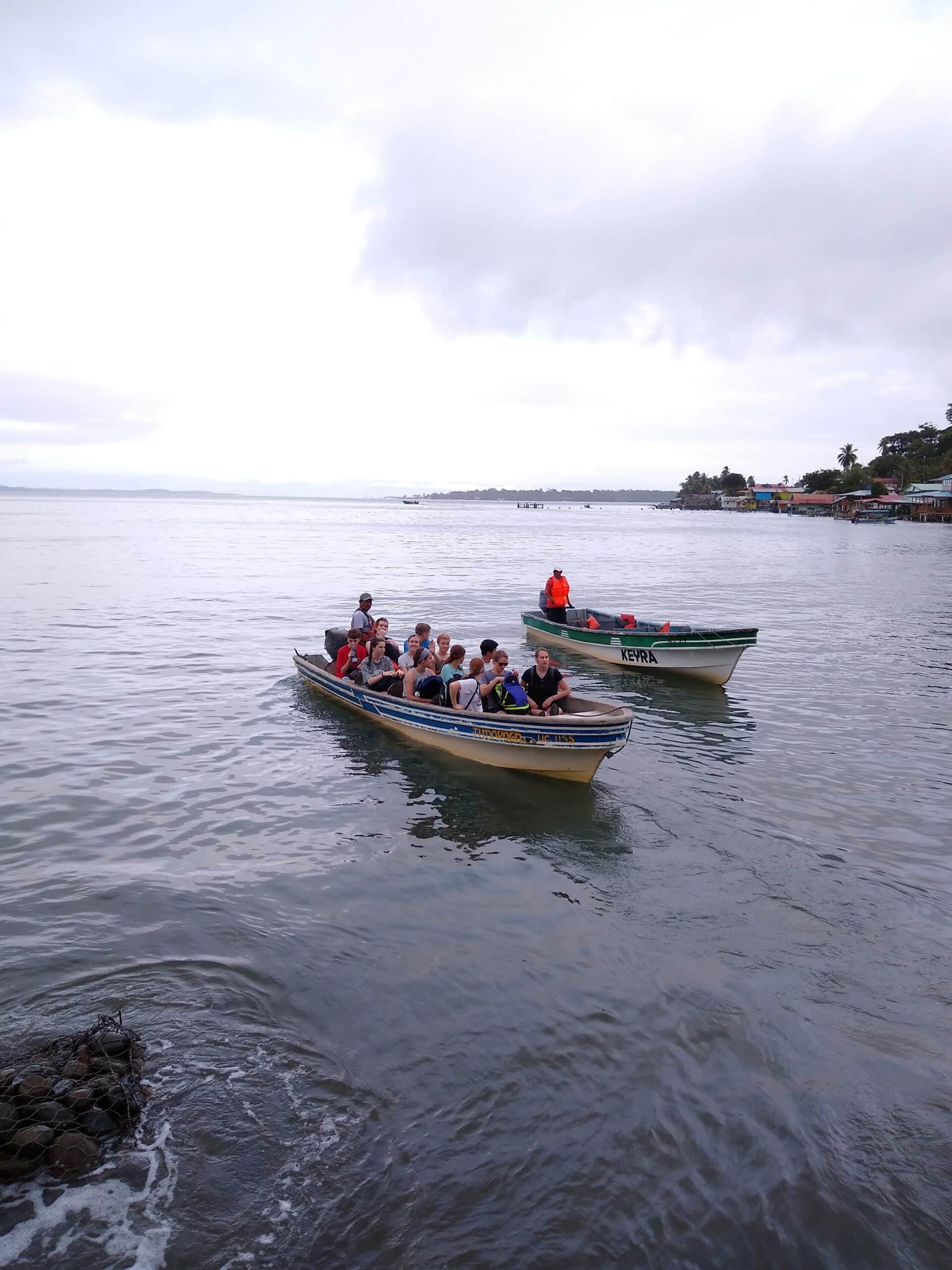 The most important thing I learned was that being from a different country or speaking a different language does not mean two people can't connect and work together towards a common goal.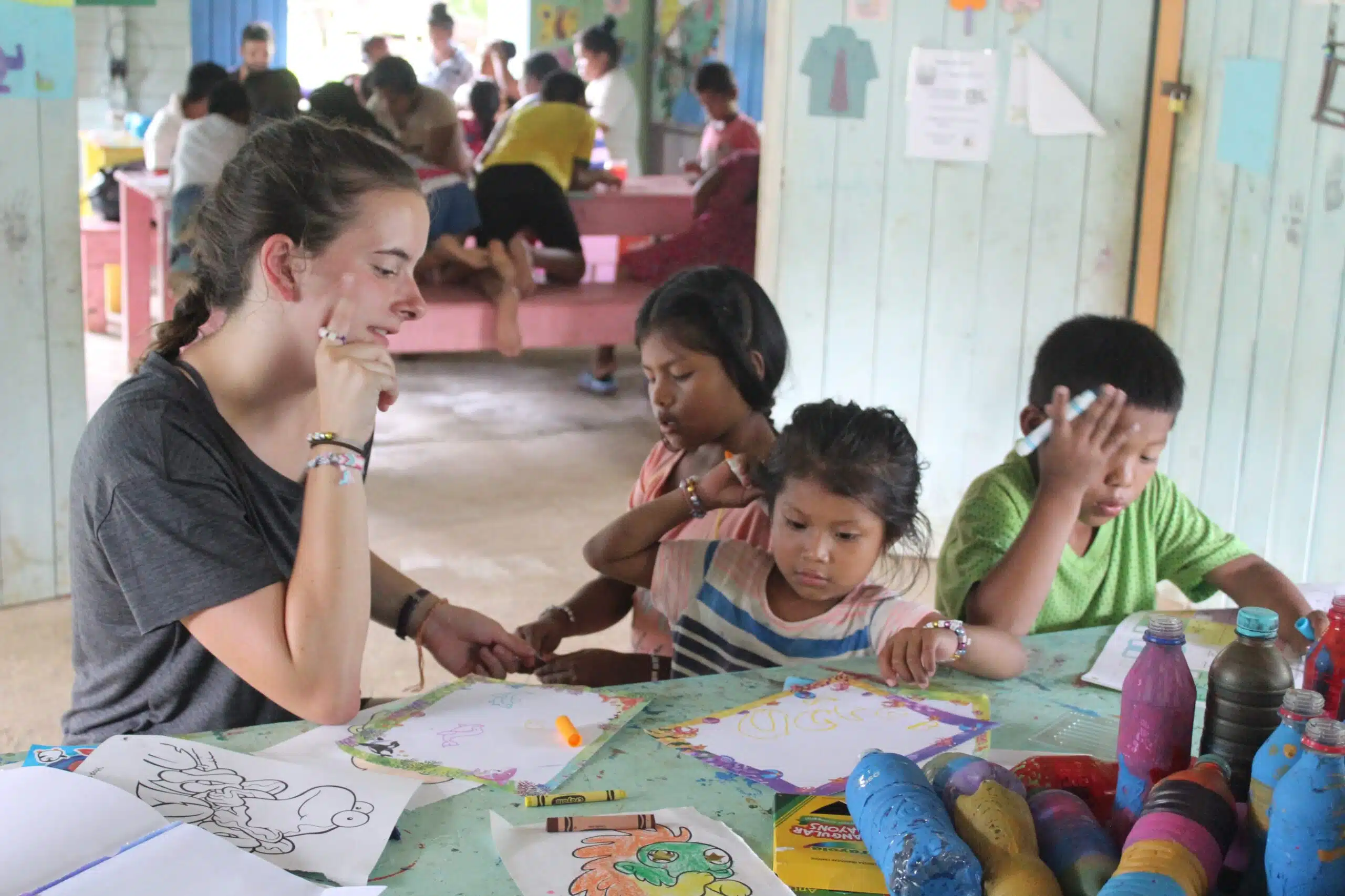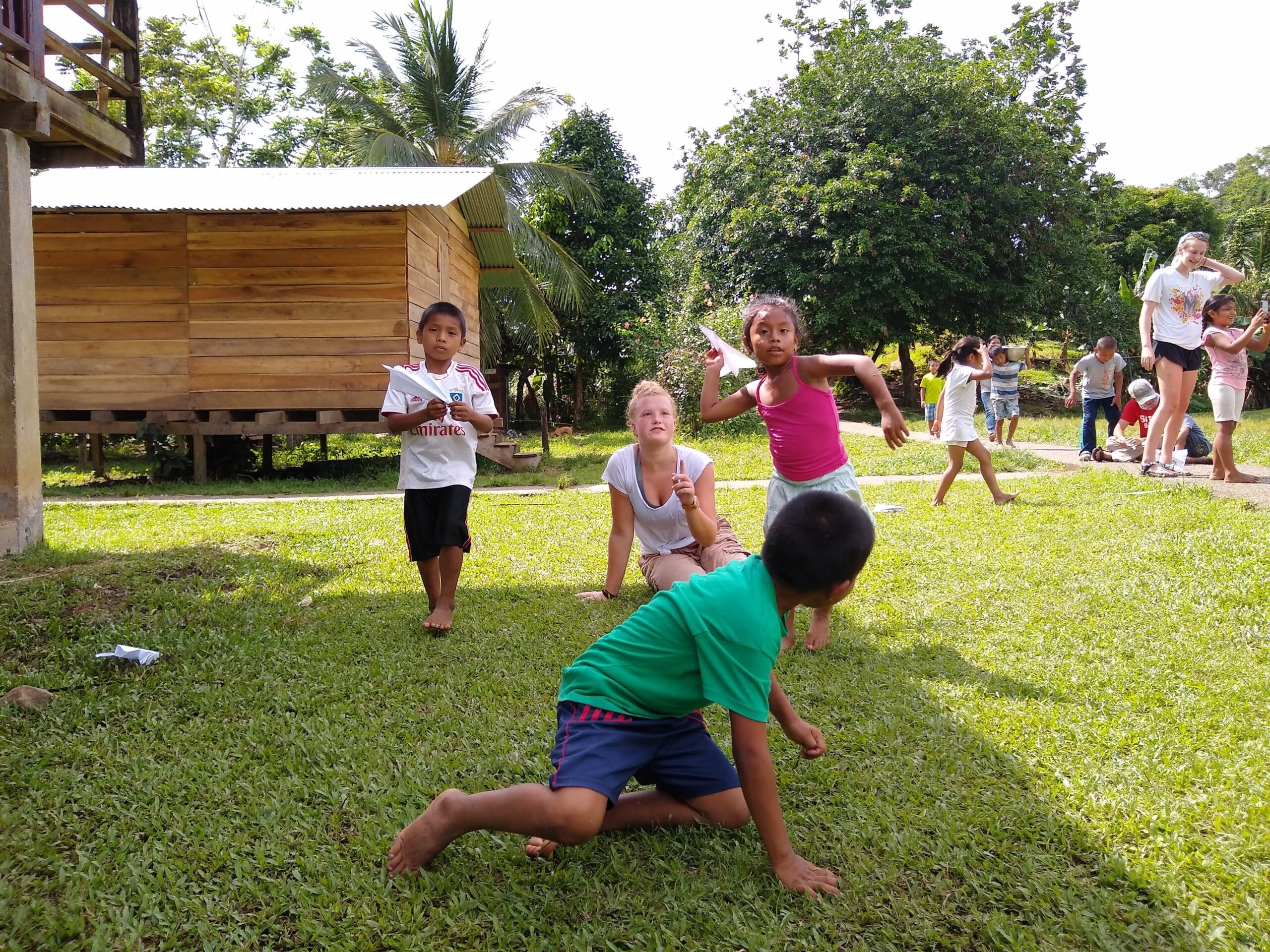 1
Depart from Miami, begin group orientation in Panama City.
2
Full day tour of the city including the Panama Canal & Museum, Casco Viejo, and Amador Causeway.
3
Fly to Bocas del Toro, learn about Give and Surf, plan for the upcoming week.
4-7
Teaching, supporting enrichment activities, and beautifying local community centers with time for beach hikes, lesson planning, and meeting local leaders.
8
Field or beach trip with Escuelita (Pre-Kindergarten program), visit to Bahia Roja & Bahia Honda, lunch and tour at La Loma Chocolate Farm.
9
Full day hike & trip to Red Frog & Polo Beaches
10
Explore Bocas town, bike ride to Bluff Beach
11-14
Supporting enrichment activities, beach hikes, lesson planning, and meeting local leaders
15
Bastimentos jungle hike and bat cave tour; talk with Rulio Milton; lunch in Bahia Honda
16
Field day at Bocas Community Center, trip to Starfish Beach
17
Full day snorkel & boat tour to Zapatilla Islands, return flight to Panama City
Panama : In Three Phases
1
THE 5 LENSES CURRICULUM
Prior to departure, students are guided by their course instructors through a series of interactive, online lessons. Organized by SStS's Five Lenses Curriculum, these activities (30 minutes per week) allow students to directly engage with other members of the group.
2
PARTNERING WITH NGOS
The majority of the days at each site are spent engaged in meaningful service work with our NGO (non-governmental organization) partner. Days not dedicated to project work are spent immersed in intriguing cultural activities.
3
POST TRAVEL ADVOCACY
During the next school year, students educate others by advocating for our NGO partner through public presentations to the community at large and/or younger, school-based audiences.
Cost Information
Students who attend a Shoulder-to-Shoulder partner school receive a tuition discount. To see a list of partner schools, click HERE.
Tuition (students from partner schools): $4940
Tuition (students from non-partner schools): $5140
Airfare & fees: $520
Total Course Cost: $5460 (Partner)/$5660 (Non-Partner)
SStS is in search of curious, compassionate, globally-minded students. Thus, we will do all that we can financially to support students who require assistance. If you would like to be considered for a scholarship, please indicate this on the application. Financial assistance resources are limited. Scholarships tend to be less than 50% of tuition.
Please note, tuition does not include airfare and immunizations.
Tuition costs are all inclusive with the exception of personal expenditures (e.g. souvenirs).
Tickets and medical & security evacuation services are purchased as a group. The cost of these services is included in the tuition.
Talbot Travel Agency provides travel services for SStS, working personally with us to find the least expensive group fares. As a result, it is not possible to use airline miles or credit card benefits for the international flights. However, these can be used to purchase tickets to the gateway city.
Travel Expectations
Please note that we expect all participants to travel together, adhering to the identical itinerary. We will depart the United States as a group from a gateway city. Exemptions may be made for international students. Additionally, travel in the developing world inevitably includes "the unexpected" (e.g. weather disruptions, transportation strikes, etc.). SStS will adjust the itinerary accordingly, making the best of uncontrollable situations. Due to the unknown variables in international travel, participants are asked not to make travel plans or to enroll in programs that start immediately after their return. SStS is not responsible for expenses incurred due to missed flights if the group is delayed in their return.