DATES
I. July 13-26, 2023
II. July 21-August 3, 2023
AVAILABILITY
Session I: Waitlist
Session II: Waitlist
Alongside our partner, Turtle Trax, you will learn about sea turtle conservation and coastal ecosystems while gaining hands-on research experience in the remote southern Nicoya Península.
This program has two sessions to choose from (Session I or Session II). The only difference is the dates. 
Waitlist: This program is currently full, but you can reserve a space on the waitlist by applying for the program. If you apply to this program, please mark a second and third choice. We will keep you on the waitlist and reserve a space for you on your second-choice program. 
Program Overview
This program will immerse you in the rural communities around San Miguel along Costa Rica's southern Nicoya Península and allow you to explore empty beaches, mangrove forests, rivers, and amazing forest trails.
While in San Miguel, you will work alongside a research team supporting Turtle Trax's sea turtle conservation programs. You will participate in night turtle patrols, relocating sea turtle nests, protecting hatcheries, maintaining hatcheries, and releasing hatchlings. When not engaged in research, you will support environmental education classes in local schools and learn about sustainable fishing practices from local community members. You will also have the opportunity to be immersed in the Spanish language, connect with local residents, and explore the beautiful beaches from the Southern Nicoya Peninsula, famed for being one of the five "Blue Zones" in the world. Your program will culminate with a visit to La Fortuna where you will explore the tropical rainforest and learn about local conservation efforts.
Please note that programs are subject to change based on the health and safety of participants and our partners.
Program Highlights
Support a research team in their sea turtle conservation efforts
Learn about coastal ecosystems and sustainable fishing practices
Support environmental education programs in local schools
Course Elements
1 is the least rigorous, 5 is the most rigorous
LEARNING SERVICE
You will support a community development project, run workshops for children, and participate in wildlife monitoring expeditions while learning about balancing economic development and conservation.
CURRICULUM
Prior to your travels, you will complete an online curriculum to gain background knowledge for your experience. While traveling, you will learn through engaging articles, cultural experiences, and group reflections.
TREKKING
You will participate in nightly beach patrols while looking for sea turtle nests. These patrols involve long walks (2+ hours) on the beach at a relaxed walking pace.
LIVING CONDITIONS
While at the project site, you will be staying in rustic cabins. You will be sharing a room with other members of your group. Each student will have their own bed.
ON THE MOVE
Using San Miguel as your base, you will be visiting various communities along the Southern Nicoya Peninsula. These visits involve bus rides of 15-30 minutes in each direction.
REMOTENESS
You will spend the majority of your time in San Miguel and the surrounding communities of the Southern Nicoya Peninsula. The area is less crowded than many parts of Costa Rica because access is difficult and amenities are more rustic.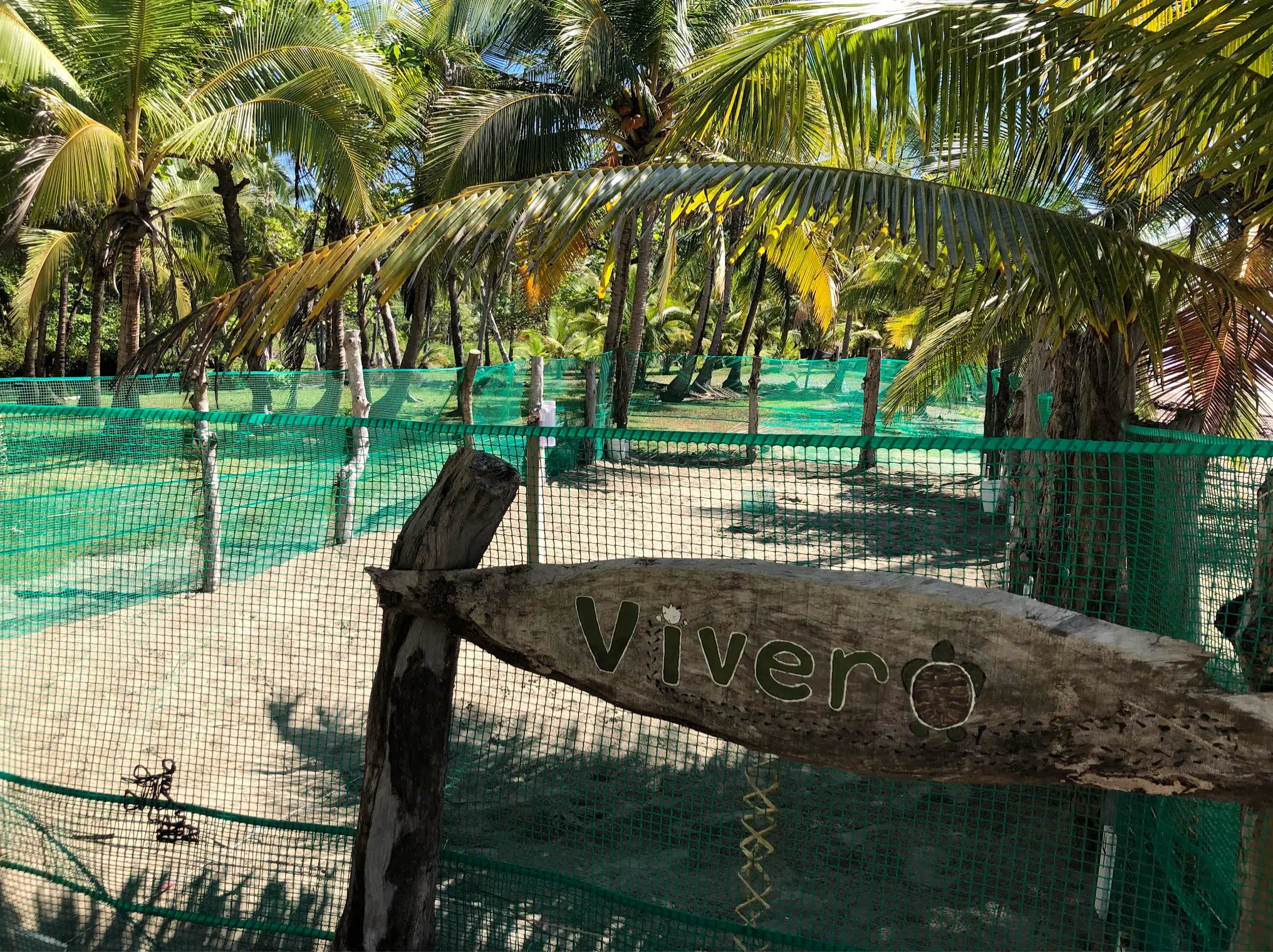 Turtle Trax, is an organization that promotes rural ecotourism which encourages and supports the protection of biodiversity and the empowerment of local communities in Costa Rica's southern Nicoya Península.
Costa Rica:Sea Turtles
Photo Gallery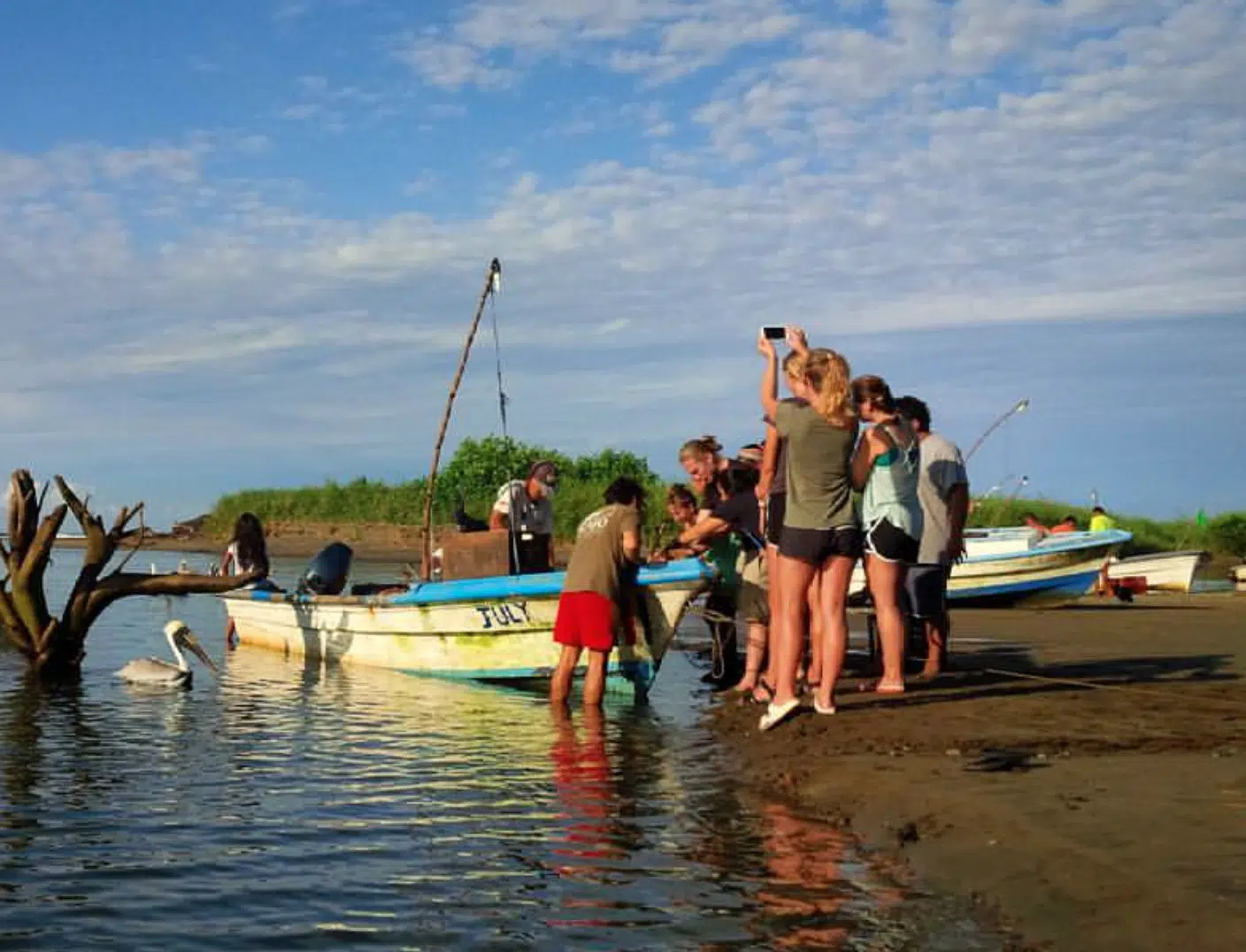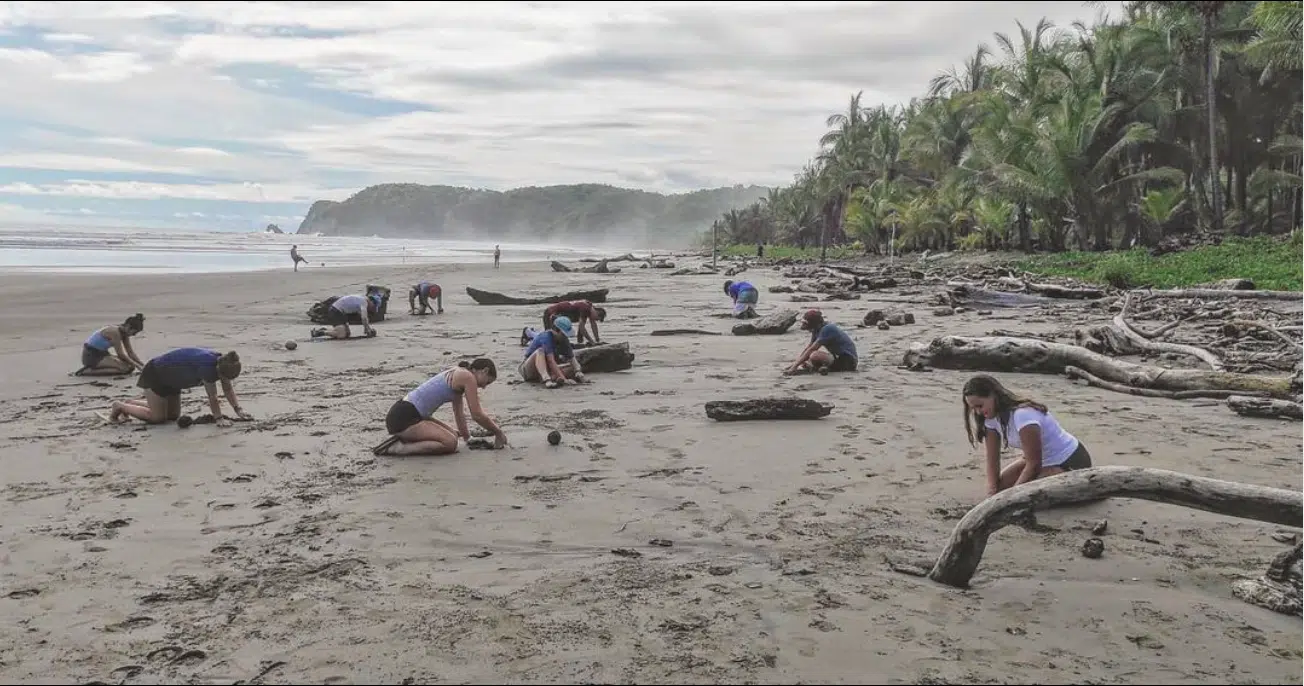 1
Depart Miami (MIA) for San Jose, Costa Rica.
2
Travel from San Jose to the project site on the southern Nicoya Peninsula of Costa Rica
3
Turtle hatchery maintenance and construction. Nighttime turtle patrol.
4
Turtle hatchery maintenance and construction. Nighttime turtle patrol.
5
Visit to local sustainable fisheries project. Meet local youth leaders focused on marine conservation efforts.
6
Environmental education project at a local school. Turtle hatchery maintenance.
7
Environmental education project at a local school. Turtle hatchery maintenance.
8
Reforestation project. Nighttime turtle patrol.
9
Beach clean-up. Nighttime turtle patrol.
10
Final goodbyes. Travel to La Fortuna.
11
Explore a Tropical Rainforest reserve in the Arenal Volcano area and learn about the incredible biodiversity of the area.
12
Visit a wildlife rescue center. Learn about the importance of animal conservation and how it should be done.
13
Morning reflection and depart for San Jose
NOTE
Itineraries are subject to change based on the health and safety of participants and our partners.
Costa Rica:Sea Turtles : In Three Phases
1
PRE-COURSE CURRICULUM
Prior to your departure, you will be guided by your course instructors through a series of interactive, online lessons designed to help you engage with other members of your group while gaining important context for your experience.
2
FIELD STUDY
The majority of the days at each site are spent learning from our local partners and serving alongside them shoulder-to-shoulder. You will learn through service and experiences designed to help you understand the local context, culture, and history.
3
LIFELONG NETWORK
Ethical leadership is a lifelong journey. After your experience, you will become a part of the Shoulder-to-Shoulder network. This network of past alumni and partners is designed to inspire and support your journey in ethical leadership.
During the travel phase of each SStS course, you will spend time reflecting and processing your experience.
TUITION*
Tuition (students from partner schools): $4895
Tuition (students from non-partner schools): $5095
*Students attending a partner school receive a tuition discount. Click HERE to see partner schools. Please note that tuition does not include airfare.
AIRFARE*
Flight Cost: $825
*All students travel to their program destination on a group flight booked by Students Shoulder-to-Shoulder. Participants are responsible for any increase in airfares imposed by the airlines. All participants are responsible for arranging their own transportation to the departure city. SStS will confirm airfare and connecting travel information approximately 60 days before travel.  
FINANCIAL AID
SStS is in search of curious, compassionate, globally-minded students from all backgrounds. We will do all that we can financially to support students who require assistance. If you would like to be considered for financial assistance, please indicate this on the application.  Resources are limited and tend to be less than 50% of tuition.
TERMS & CONDITIONS
For a full description of our Terms and Conditions please CLICK HERE.