During the travel phase of each SStS course, students spend time reflecting about the learning that occurs through their immersion and service experiences. These posts capture the impact of our programs on individual students. Explore the posts below to learn about SStS programs from the important viewpoint of our students.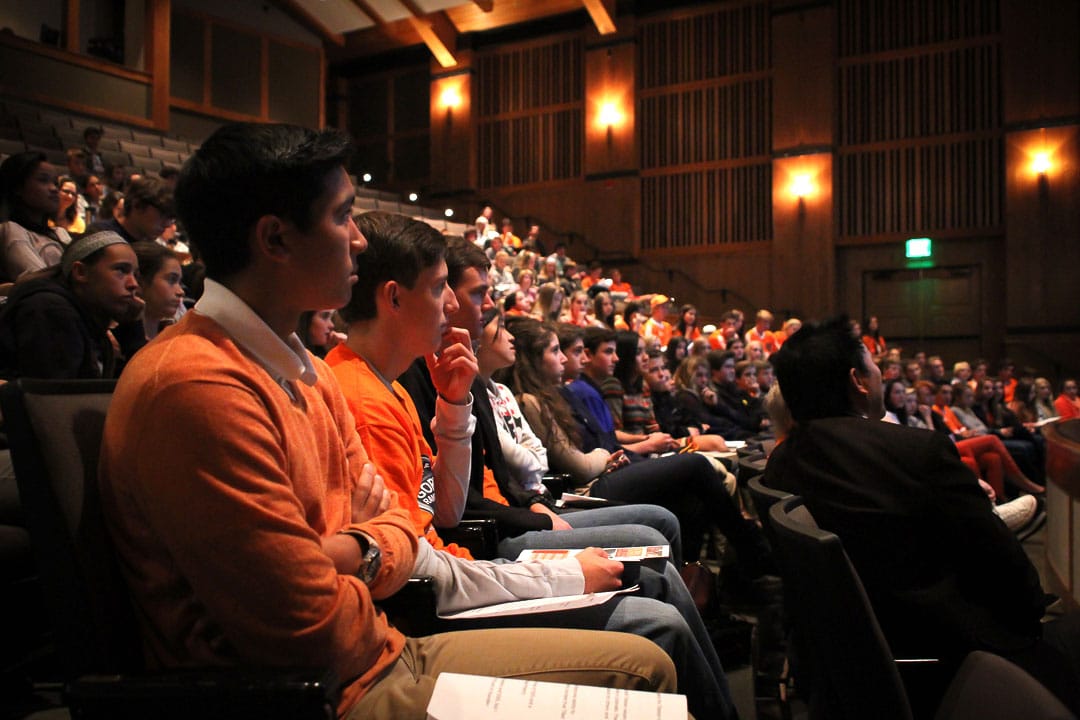 The Vail Mountain School Peter Abuisi Theater is a welcoming setting to gather our entire audience for two keynote addresses.
2017 Global Solutions Forum
Students Shoulder-to-Shoulder hosts the annual, international Global Solutions Forum to inspire, educate, and connect all of our partners from around the world: students, course instructors, NGO directors, businesses, school leaders, and alumni.
Join Us