ETHICAL LEADERSHIP BEGINS WITH YOU
Students Shoulder-to-Shoulder provides high school students with the opportunity to live and serve "shoulder-to-shoulder" with expert non-profit leaders and their communities, working directly on projects to make a long-lasting impact.
Applications are now open for summer 2019. Apply today.
During the travel phase of each SStS course, students spend time reflecting about the learning that occurs through their immersion and service experiences. These posts capture the impact of our programs on individual students. Explore the posts below to learn about SStS programs from the important viewpoint of our students.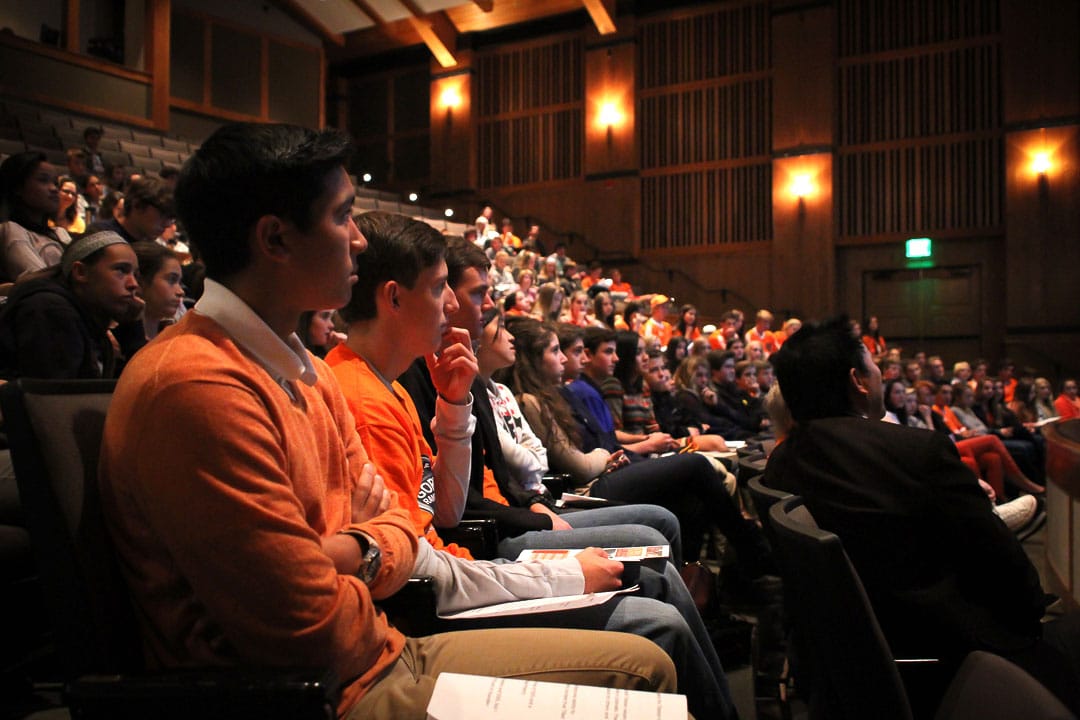 The Vail Mountain School Peter Abuisi Theater is a welcoming setting to gather our entire audience for two keynote addresses.
2018 Global Solutions Forum
The annual Global Solutions Forum brings together educators, non-profits, businesses, and SStS early career alumni to discuss the emerging appreciation and value of ethical leadership.  This year's Forum will take place from October 24-26, 2018.
Join Us