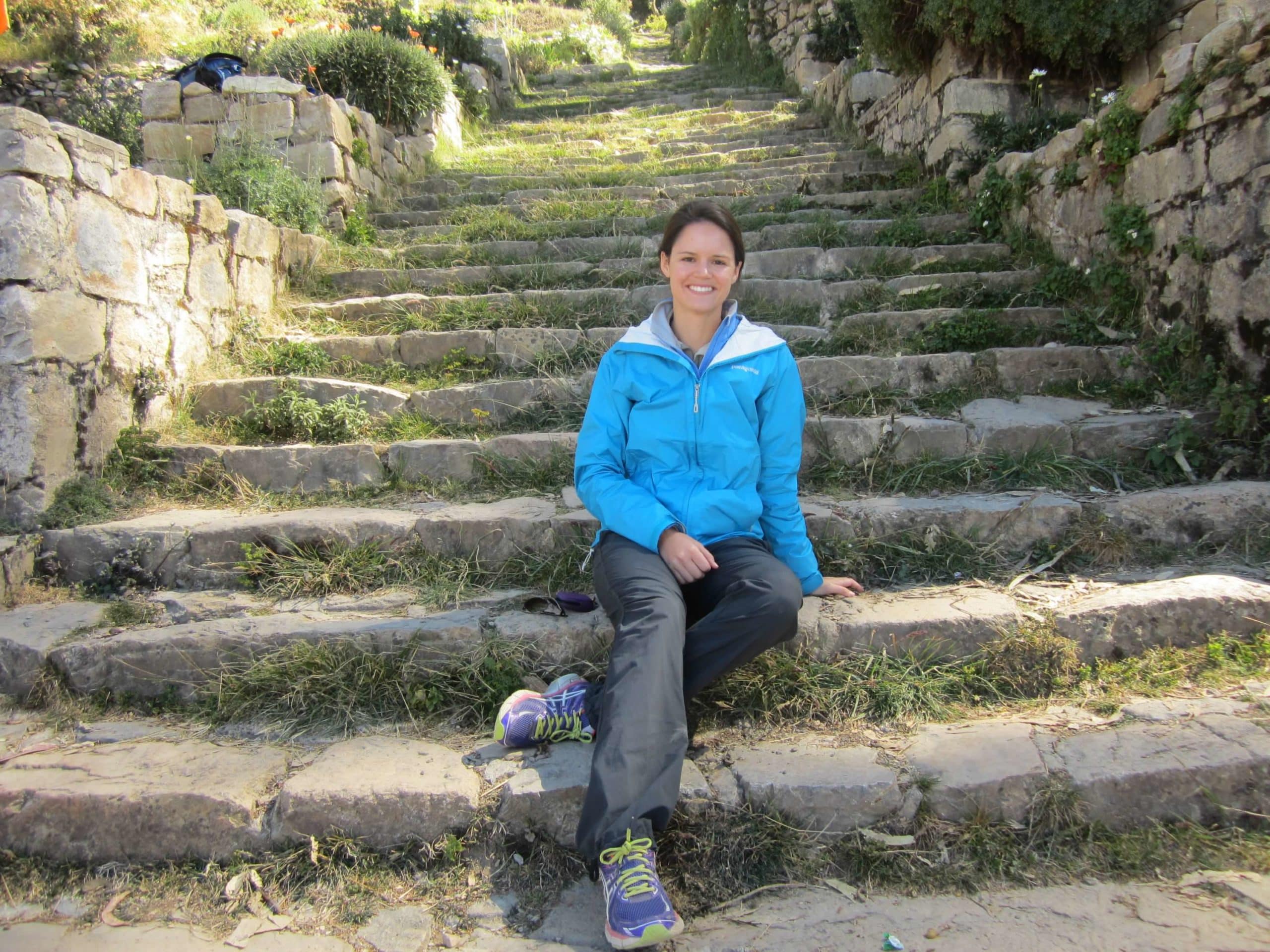 Listen On:
In this episode of the podcast, we get the chance to speak with Christiana Beveridge who is a Shoulder-to-Shoulder alumna and member of the Executive Board. Christiana serves as a Medical Director at Oak Street Health, a career which she says was inspired by her experiences with Shoulder-to-Shoulder. "Shoulder-to-Shoulder has been the scaffolding on which I've been able to build the rest of my passions."
A Citizen of the world
Christiana was just a teenager when she was first introduced to Shoulder-to-Shoulder and it changed her perspective on the world. "In school, we were learning about these massive problems. But we were living in the most beautiful place, and we weren't actually experiencing many of these problems."
That all changed when Christiana participated in her first Shoulder-to-Shoulder course in India. In the course, she was helping tackle the problem of diarrheal diseases in children, an education that would foreshadow her eventual career. "That first trip to my course in India was really eye-opening and life-changing," Christian explains.
Despite the seemingly insurmountable challenges of world problems, Christiana learned that "You have the responsibility to help. You're not just a citizen of this school, or this city, or this state or this country, you're a citizen of the entire world."
"You basically need to take the opportunity to get out of where you are now and see what it's like in other places and see what you can do, and what the citizens of the world can do to make things better."
For Christiana, the process of helping the children in India was a two-way street. "I was going there thinking, I'm going to help and in return, I actually learned so much more from that experience that shaped the rest of my life and career moving forward."
Continuing her journey
The experience was so powerful for her, that Christiana knew she wasn't finished with Shoulder-to-Shoulder. She eventually became a course instructor in places like Kenya and Bolivia. "The opportunity to get to help students have the same life-changing experience that I had had a few years before was really incredible," Christiana says. "And then to get to have that experience in another country just made me more of who I am."
As the years have passed, Christiana still feels the same connection to the Shoulder-to-Shoulder community. "I feel like it's a little family because we've all had these experiences that really have been life-altering."
"My siblings have done Shoulder-to-Shoulder courses. I've seen students go through them on multiple occasions. One of my best friends, we were on courses together. And there's sort of a common understanding there of what that means for us moving forward."
Christiana's experiences with Shoulder-to-Shoulder courses left a lasting impression on her that continues to this day in her medical career.
"I think about being able to sit down with a patient, for example, who's struggling with addiction. I haven't had to struggle with that. And being able to see the similarities that we have more than just the differences allows me to take care of that patient better. I don't get to put these people in another bucket. They're not just others. They're people just like me. What would I want for them, if that were me, or my daughter, or my husband? And that's where I think being an ethical leader really hits where the rubber meets the road."