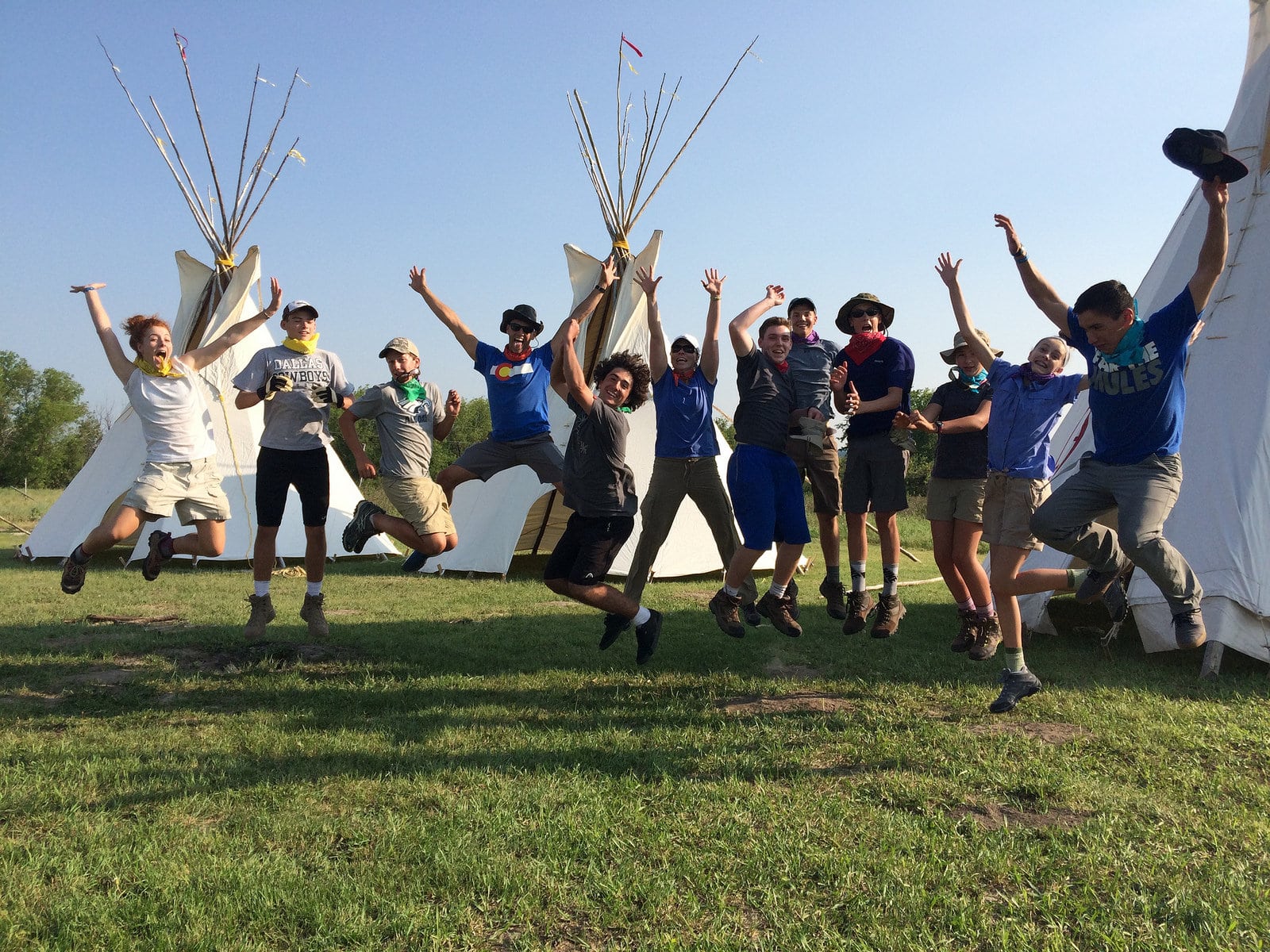 Day one: Logistics Day!  Our arrival day was relaxed and exciting as we met our peers and instructors.  Through name games and a day of meetings, we grew comfortable with one another.  Our first day, we were also introduced to Ethleen Iron Coud Two Dogs, one of the leaders of the Knife Chief Buffalo Nation.  In a room with another group of teens from San Francisco, Ethleen taught us cultural lessons.  This included a prayer sung by her husband, Rick Two Dogs, as we breathed in sage, an herb known and used for its ability to clear your thoughts.  Rick Two Dogs also taught us about the buffalo, or, as the Lakota know it, Pte Oyate (Buffalo Nation).
On our second day, the work began.  Beginning the day with our morning meeting, we established our community norms.   After that, we headed down the hill from our campsite to where we would work during the day.  Using draw knives, we stripped 20 foot branches of their bark so they could be used as tee-pee poles, or "tushus".   As we worked, we talked with our peers and began growing more and more comfortable with each other.
When dinner arrived, we had the opportunity to speak and listen to Alex, a young man with a compelling story.  Alex discovered his Lakota heritage only 2 years ago after searching for many years.  Born to a Lakota mother and an African American father, he was adopted by an African American family.  Including adoption, being a four-month premie, and losing his vision, Alex suffered many challenges. Among these, he had always felt that something was missing in his life.  Alex would later discover that it was the knowledge of his Lakota heritage.  Alex's testimony taught us not only about him, but much about the Lakota culture and the Lakota Way (religion /spirituality).
At the end of the night, we did our second bead ceremony.  We were given brown beads meant to resemble our roots.  As each person got their bead, they shared their "I am from" poem, or some personal information.  It was a great day for the group and one that taught us much about the Lakota and our SStS community.  Personally, the first two days began with nerves, but ended with contentment.