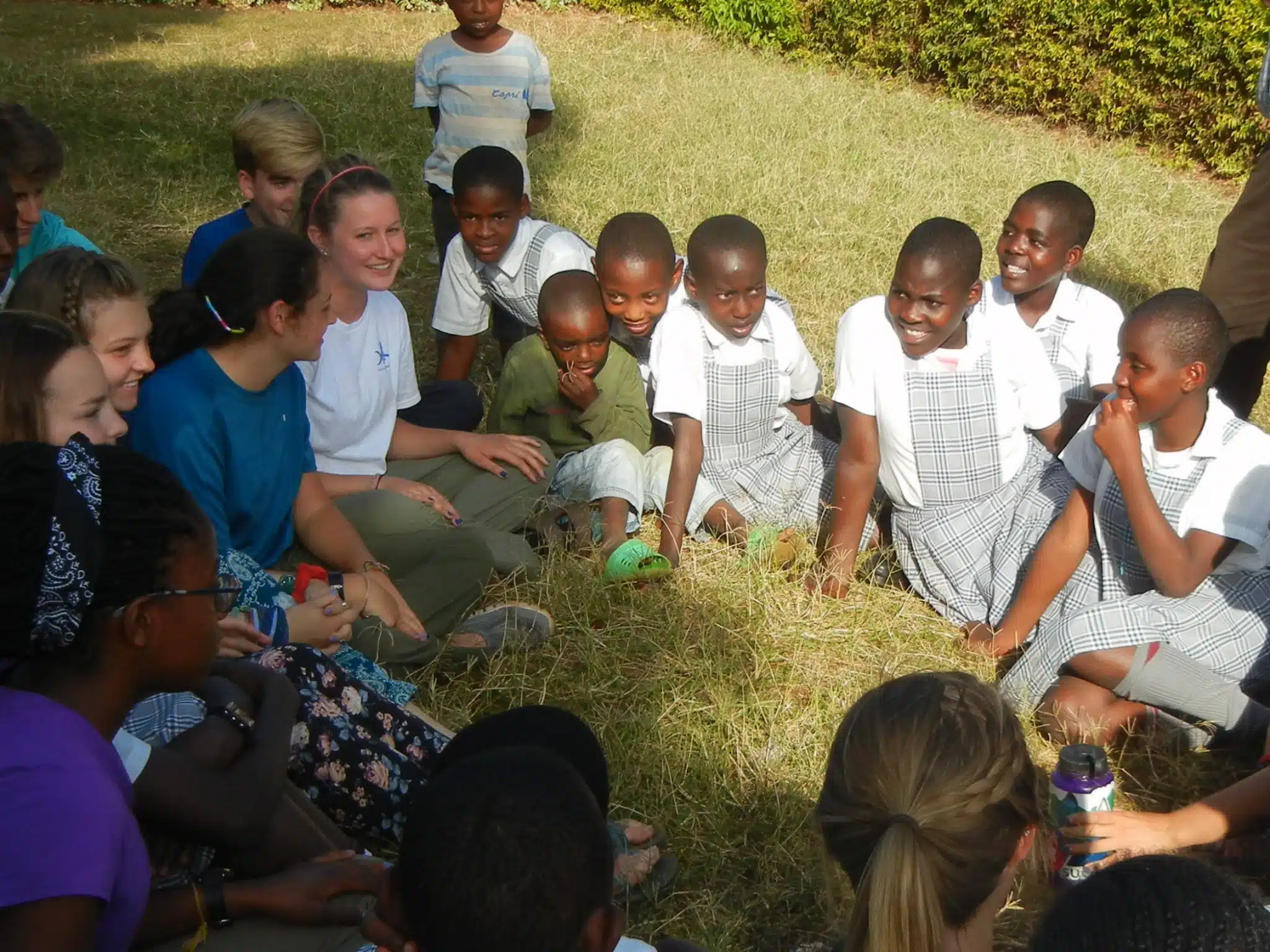 Kwanza: (noun) beginnings; firsts
Today was full of kwanza. It was the first official day of work at Tiriji. Some re-planted onions, and others created new beds for potatoes. Meanwhile, Stratford and I experienced kwanza ourselves. I used a machete for the first time to cut down tall grass to feed the goats.
After spending time with the goats, we talked with John, the man who takes care of the cows and chickens. We experienced more kwanza as John taught us how to catch chickens with our hands. Inevitably, Strat and I ended our work by perfecting the art of chicken chasing.
Next, we visited AINA, the children's home for children who have been infected with HIV. We met a group of girls, and the girls performed several spoken word poems for us. We all sat in a circle, learning each other's names, sharing songs, and listening to one another. Now, I realize that even though the girls and I share similar ages, we are living with very different realities. Nonetheless, I admired the girls' eyes as they sparkled when they smiled for a piece of my heart is left in every one of them.
There is something special about sitting in a circle while singing songs with new friends, chasing chickens while laughter explodes from the stable, and sharing the gift of happiness that makes you fall in love with life. Today's kwanza was beautiful, and I cannot wait to see what adventures will cross our path in the future.