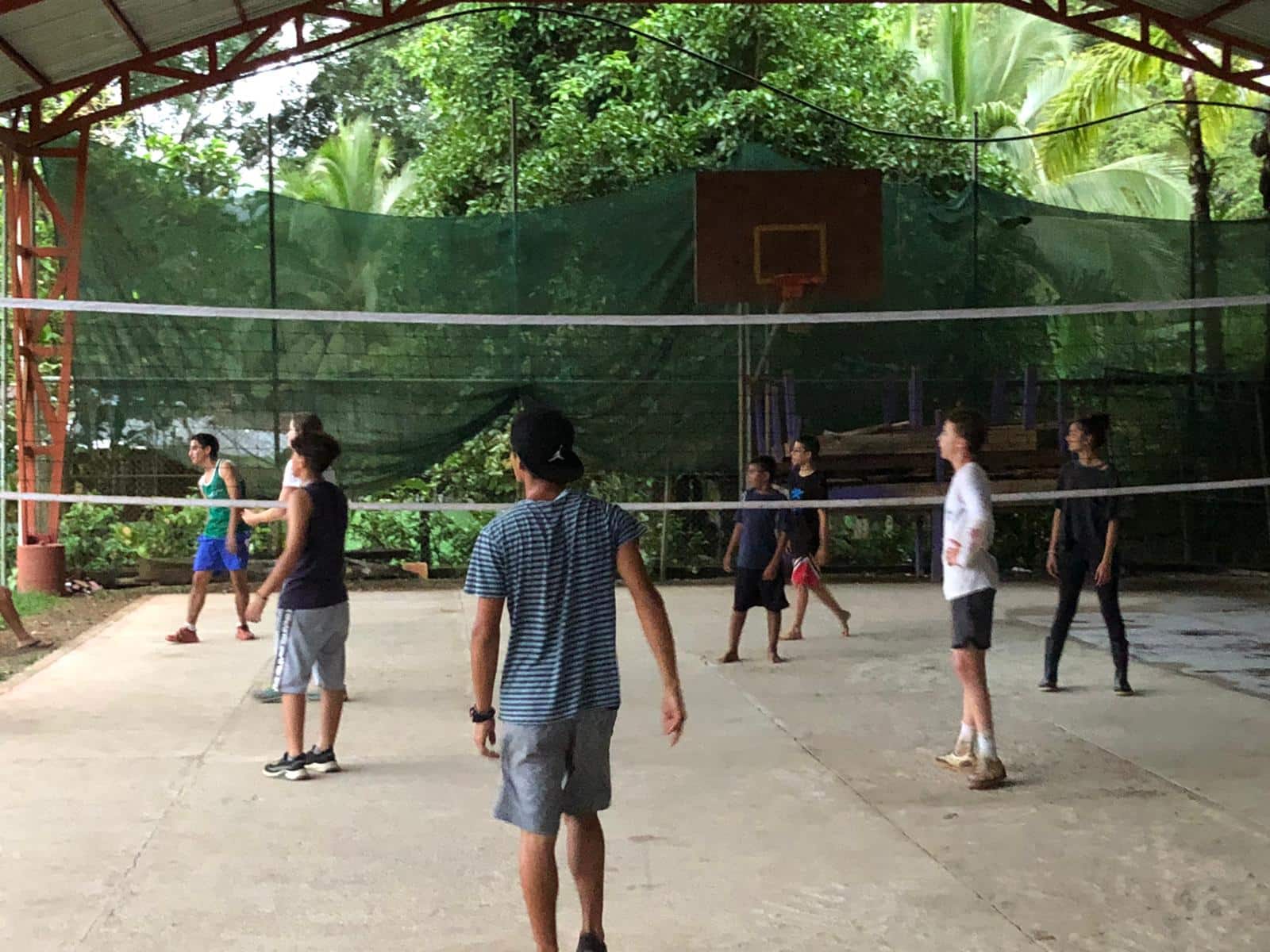 The day began with warm pancakes and fresh fruit from the local farms. After breakfast, the group split into six and six and we decided who would be horseback riding first.  I was in the second group so I started my day with playing Uno, Texas Hold' em with pebbles as chips. These intense games lasted for three hours while the other group was exploring the jungle on horseback. Around noon, the group reunited and had a delicious lunch of chicken and rice and of course the traditional dish of Costa Rica, Gallo Pinto.
During lunch it began to rain and we ate our food under the shelter and read an article about the impact of gold mining in Costa Rica. Soon, the rain cleared up and the second group including myself walked down the road to meet Victor and his horses. Victor is a local who works as a ranch hand and owns a sum of land in the jungle that he documents and studies for the tracks and movements of endangered animals and trees. Victor allowed us to choose which horses we wanted to ride. I chose the fastest horse, Galileo. We climbed on our saddles and began our trot down the beautiful road surrounded by the jungle mountains. 
Sandro soon joined us on his motorcycle. We continued up the road and saw beautiful toucans and big healthy cattle on the farms. We arrived at a stable where we gave the horses a rest while we voyaged into Victor's portion of the jungle. We entered the jungle on a thin muddy trail. Pure natural beauty surrounded us as we identified the tracks of tapirs and endangered trees. We made a loop through the jungle and back to the stables where we remounted our horses. We trotted along the road back to Ranch Quemado.
Along the way I spoke with Victor in Spanish about his story and his relationship with his town. He shared with me how much he enjoys the pure natural beauty and how the town seems to be one large "familia". When we returned to the stable and said farewell to our horses and Victor, we ran to get back to our huts to change and then rushed back out to the town volleyball courts to play with the local kids and adults. We had only previously played them in basketball so now it was time for the sport they were much more advanced in, volleyball. We played many rounds with the experienced players and then returned to Rancho Verde for dinner. By the end of the day I was very tired but very happy to be here. Definitely missing my family and girlfriend but so glad to have the opportunity to be in such a beautiful place and learn so much daily.