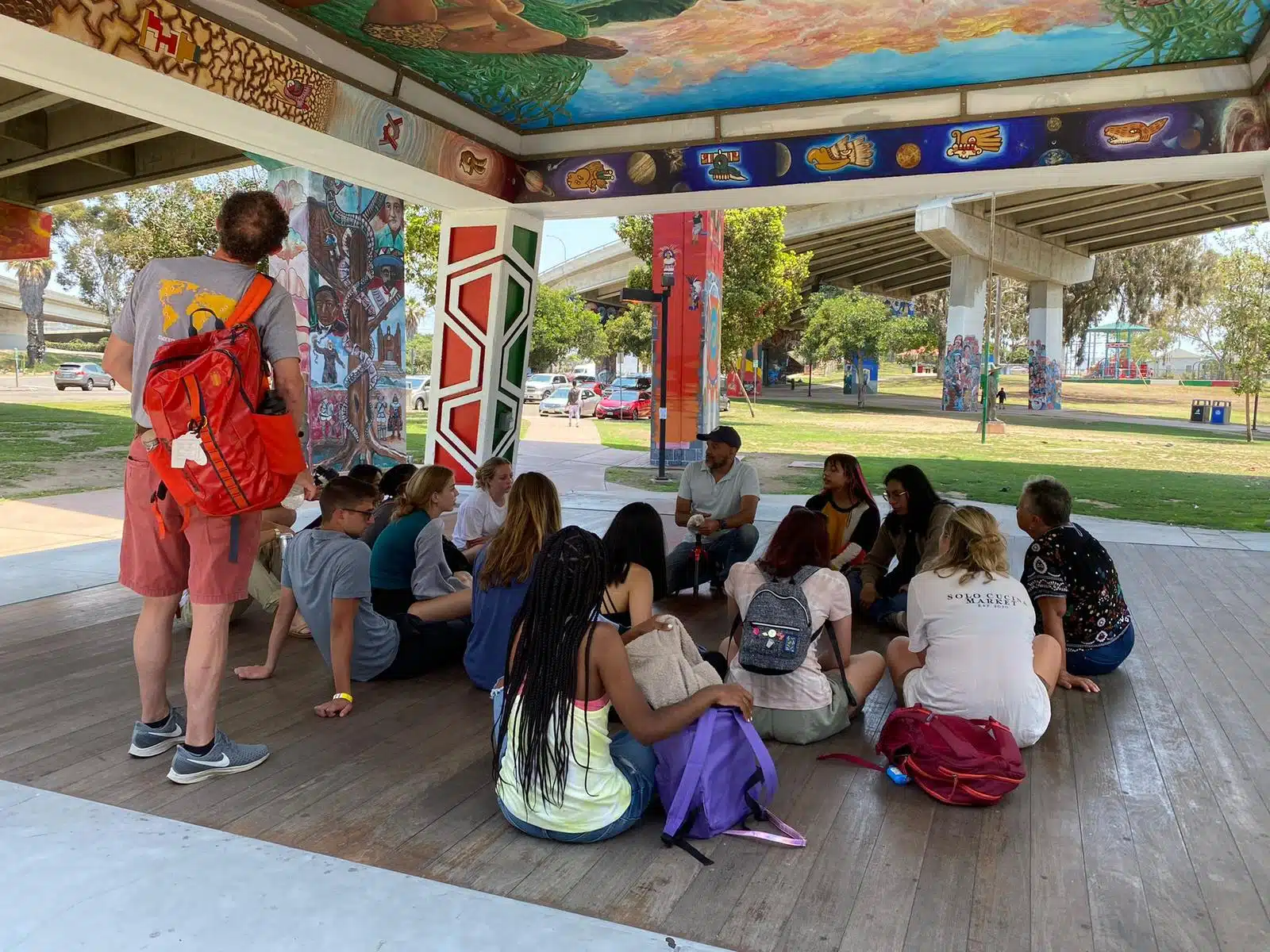 Life sprang onto the concrete jungle. Vibrant colors entangled the concrete pillars that supported the frantic highway above us. A noble Aztec adorned with gold armor was immortalized on one pillar while Chicano women held the clouds up on another. On every pillar was a cornerstone of Chicano culture, a reference to history, or a cry for justice, "¡Justicía!"
We were under the park's centerpiece, a stone structure built like a miniature Aztec temple with Mexican colors and art covering every crevice. We sat in a circle with Jennifer and Eric told their story. Through his story's of grief and loneliness, Eric kept a steady voice and straight face. The tribulations he faced as the children of undocumented immigrants were a simple reality to him. There were times when he had no one and felt as if he had no purpose. 
We listened grimly and understandingly as we sat in our circle of humans in Chicano Park, as the highway above us buzzed with the sound of many different people going many different places.