The Global Solutions Forum
An international collaboration of SStS partners
What is the Global Solutions Forum?

The annual Global Solutions Forum is a gathering of all SStS partners: NGOs, students, alumni, course instructors, global liaisons, and businesses. This three-day event from October 13 -16 creates opportunities for the SStS community to collaborate in support of effective strategies in global education and ethical leadership. True partners create time to work together in shared space, to laugh, to remind each other of our shared value. The Forum includes a half day of sessions at Vail Mountain School on October 14 that is open to the public and two days of specific educational and professional opportunities for each partner segment in our organization. This event is presented by Borgen Family Foundation.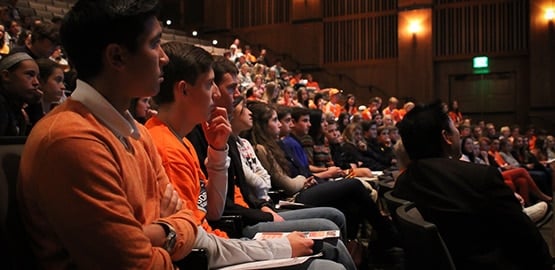 On Friday morning, Vail Mountain School hosts "Voices of Change," the public sessions of the Forum.
SStS NGO leaders fly from around the world to attend the Forum.
Keynote speakers include experts from a variety of fields – all addressing "global solutions."
We typically have ten breakout classroom presentations led by experts and SStS alumni.